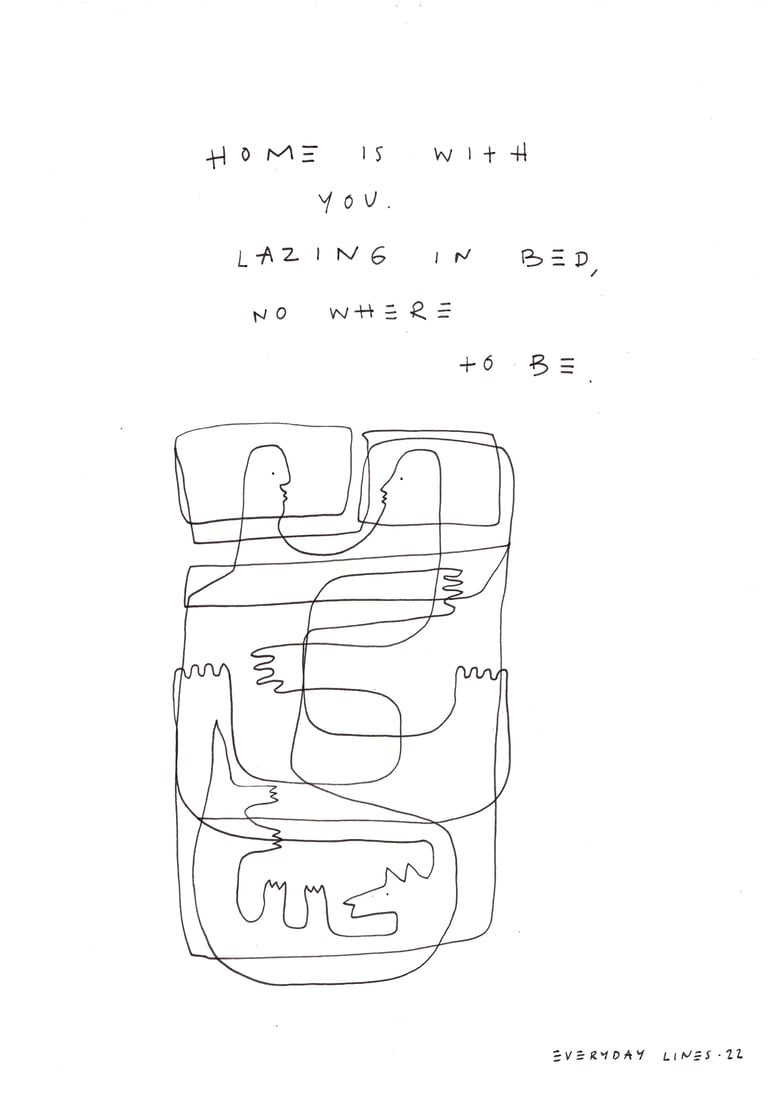 HOME IS WITH YOU, 2022, ink on paper.
The idea of home has morphed and changed for me over my life. When I was a child, I thought of home as a place - my childhood home. As I got older and moved around, I've had many 'homes' but the feeling of home wasn't always there.
Now my idea of home is with people. When I'm with close friends or simply lying in bed with my partner and dog. Home is a feeling of calm, a place where you can relax and not have anywhere else to be.
-
Limited edition of 50 prints, hand-signed and numbered on 100% cotton fine art rag. Printed by Hound & Bone.
Available sizes:
A5: 148 x 210 mm / 5.8 x 8.3 in
A4: 210 x 297 mm / 8.3 x 11.7 in
*Printed to order, 3-5 business days